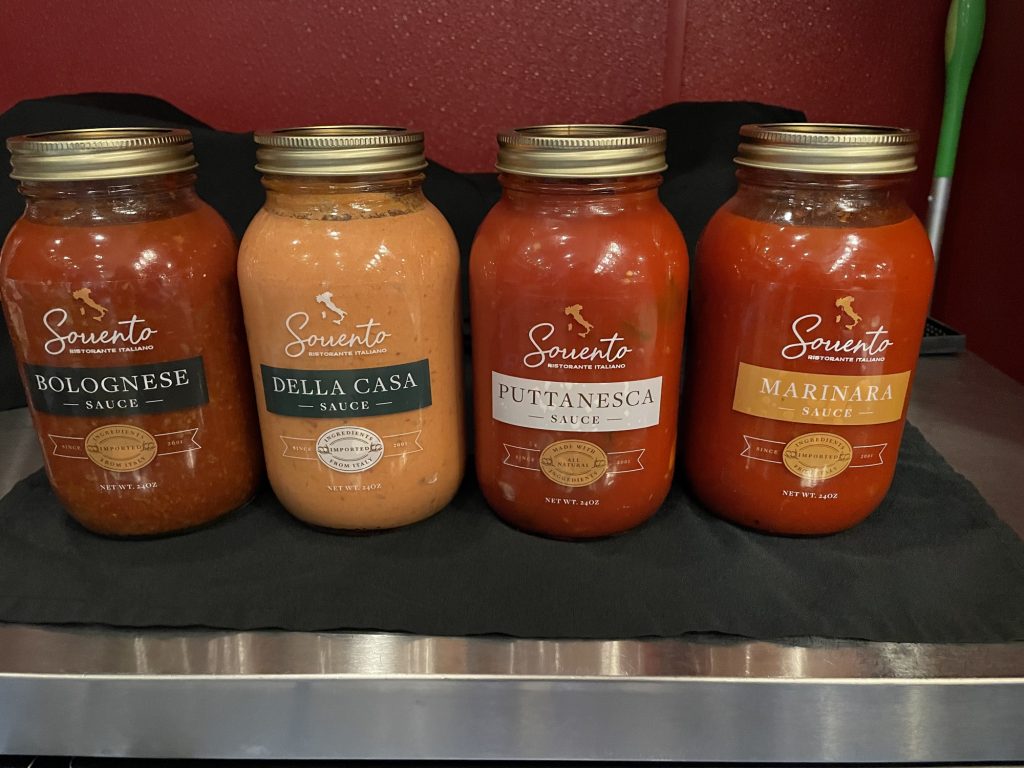 Experience the true taste of Italy with our authentic Italian sauces at Sorrento's Italiano Ristorante. We take pride in offering a diverse menu consisting of dishes made from scratch, ensuring that every bite is bursting with homemade flavors. While this dedication to quality may require a little extra time to prepare your meal, we guarantee that the wait will be well worth it.
At Sorrento's, our ultimate goal is to provide our customers with an exceptional Italian dining experience. We believe that the key to achieving this lies in the authenticity of our ingredients and the passion we put into every dish. Our sauces, in particular, have gained fame for their remarkable flavors and are now available for purchase at our restaurant conveniently located near you.
Indulge in the rich and creamy Gino's Pink House Sauce, a delightful blend of tomatoes, cream, and aromatic herbs that adds a touch of elegance to any pasta dish. Or savor the robust flavors of Gino's Marinara Sauce, made with the freshest tomatoes, garlic, and spices for a classic Italian taste that will transport you to the streets of Naples.
For a truly satisfying and hearty option, try Gino's Bolognese Sauce. Slow-simmered with premium meats, onions, carrots, and celery, this sauce delivers a depth of flavor that pairs perfectly with your favorite pasta or gnocchi. Each sauce is crafted with care, capturing the essence of traditional Italian cuisine and allowing you to bring the taste of Sorrento's into your own home.
To stay up to date with the latest promotions, events, and news from Sorrento's Italiano Ristorante in Alamo Heights, San Antonio, Texas, sign up for our newsletter below. We value our customers and want to ensure that you never miss out on the opportunity to enjoy our authentic Italian meals and delightful sauces.
Experience the true flavors of Italy with Sorrento's Italiano Ristorante, where every dish is crafted with passion and authenticity. Join us today and embark on a culinary journey that will transport you to the heart of Italy without ever leaving San Antonio.