It's that time of year again.. Sorrento's Ristorante will be closed for vacation during the week of August 4th – 11th and will reopen for business on Monday, August 12th.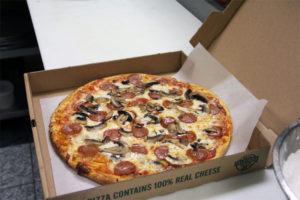 Did you know, that pizza can last for several days in the refrigerator!
Order your pizza(s) on Saturday August 3rd and enjoy your leftovers any day during the week while Sorrento's is on vacation. You can even order your pizza half cooked, so you can prepare later on during the week as well. Just ask us how!
.. and order any freshly made entree again starting August 12th.